Seeing Dakota will be presented Nov. 15 – Dec. 13, 2018 at the The Eide/Dalrymple Gallery.
Reception set for 7 – 9 p.m. on Friday, Nov. 16; artists' talk at 7:30 p.m.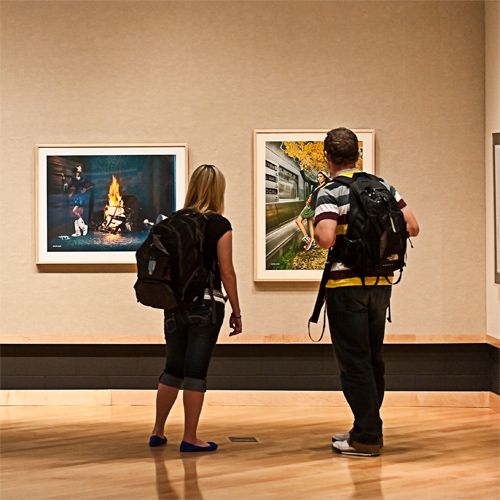 As a part of Augustana University, the mission of the Eide/Dalrymple Gallery is to contribute to the educational and cultural vitality of the University, the surrounding community, and the state of South Dakota. The Eide/Dalrymple Gallery inspires the artists of today and tomorrow, and serves as a resource for teaching and promoting life-long learning through its permanent collection and temporary exhibition program with accompanying artist visits, gallery talks, and educational materials.
Gallery Location:
The Eide/Dalrymple Gallery is located at 30th Street and South Grange Avenue in the Center for Visual Arts.
Gallery Hours:
10 a.m. to 5 p.m., Monday through Friday
1 p.m. to 4 p.m. Saturdays; closed Sundays and campus holidays
Admission is free.
Find out more about the Eide/Dalyrymple Gallery here:
http://www.augie.edu/eidedalrymple-gallery